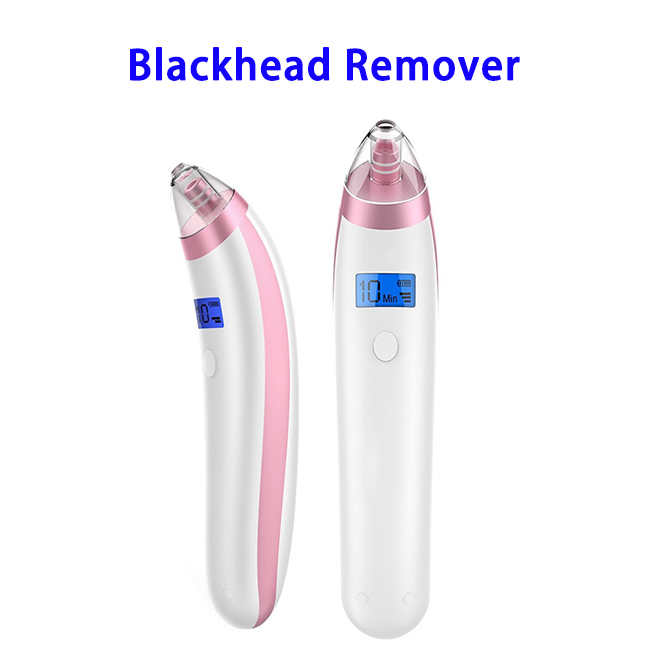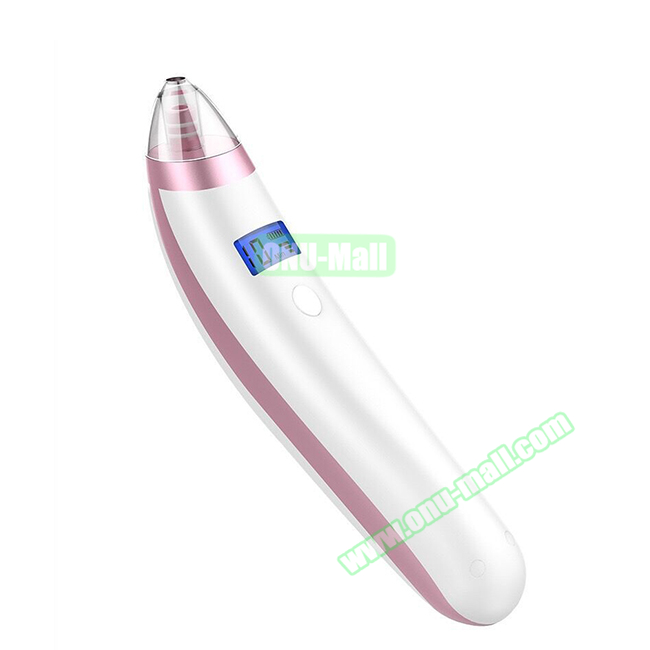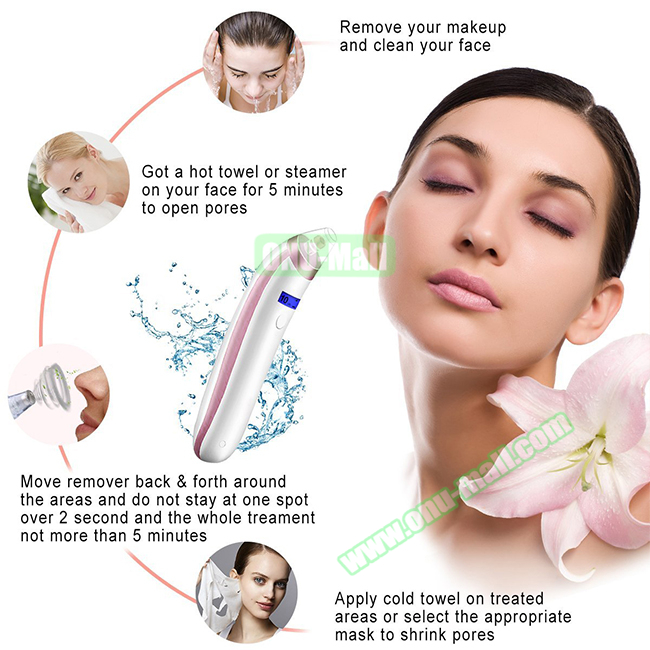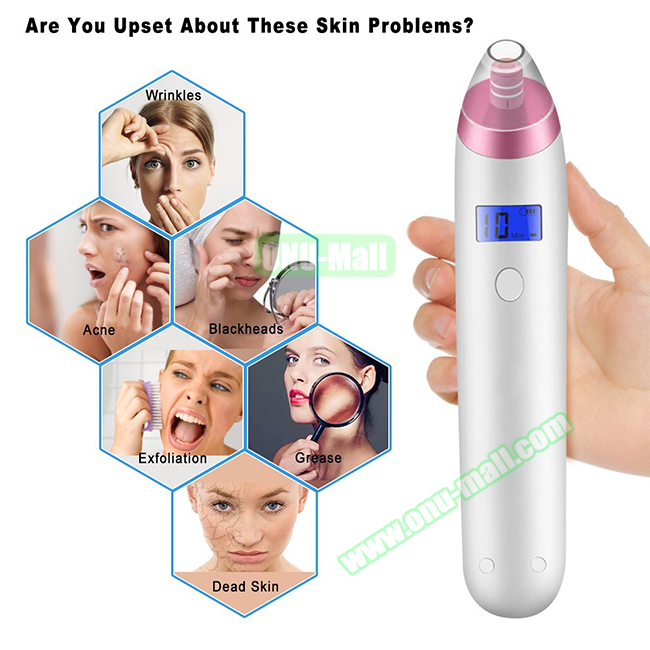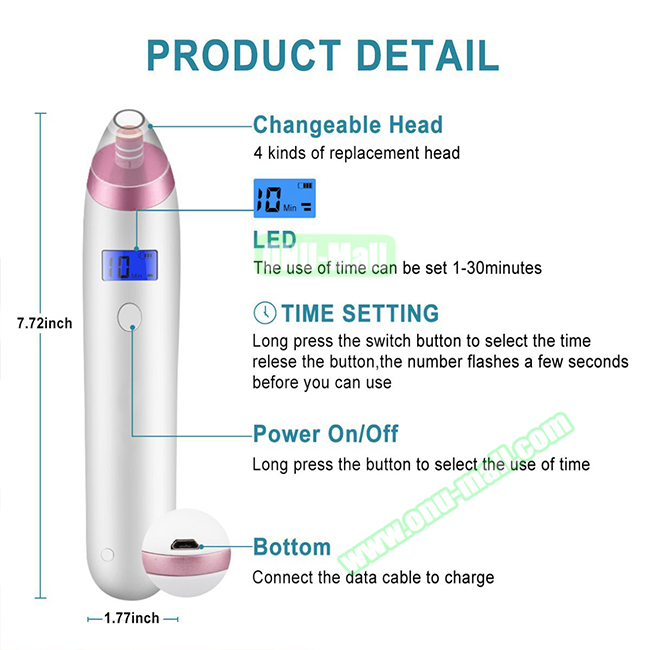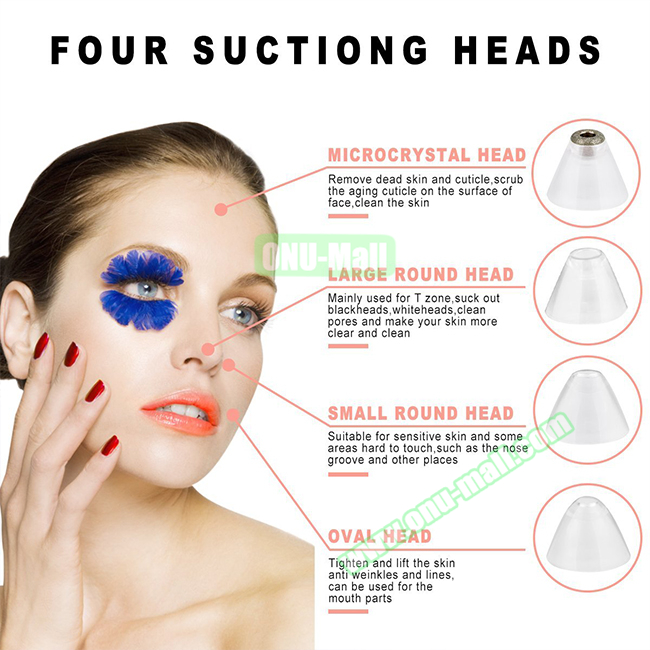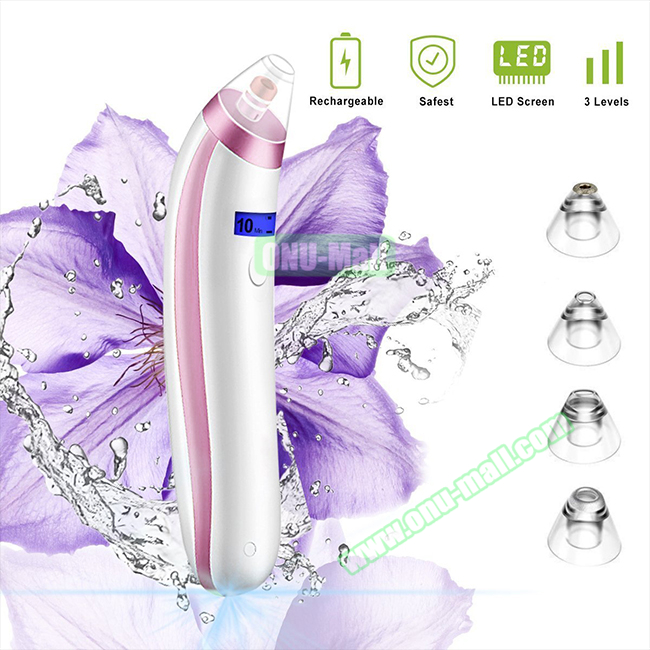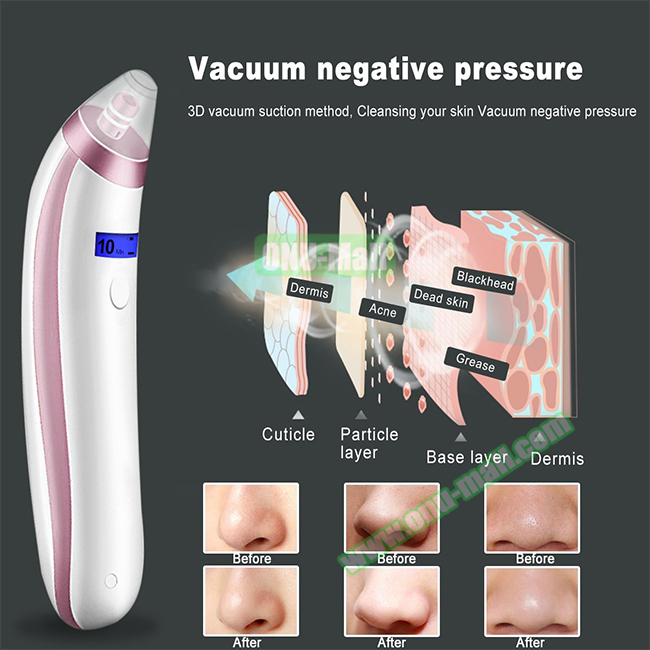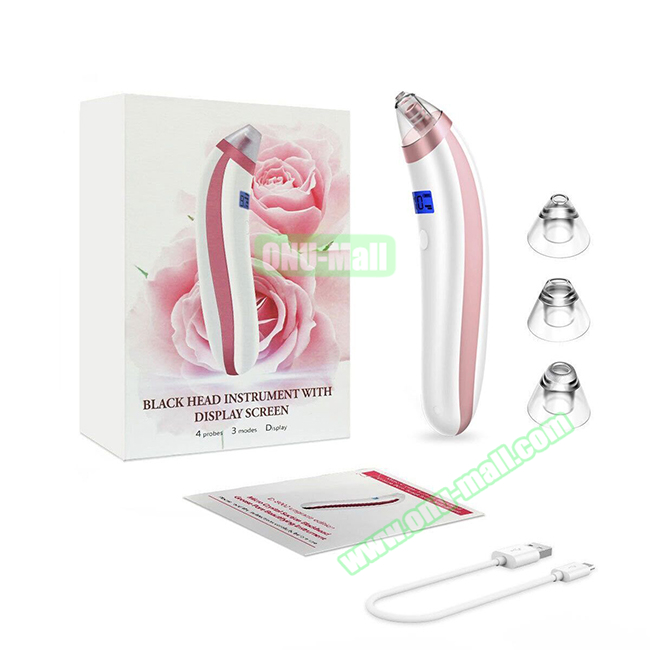 CE ROHS FCC Approved USB Electric Skin Pore Cleaner Blackhead Remover
Item No. O-BR-16682
$ 10.32 - $ 10.40
CE ROHS FCC Approved USB Electric Skin Pore Cleaner Blackhead Remover
Product Name: Blackhead Remover;

Material: ABS;

Input: 5V/1A;

Battery Capacity: 850mAh;

Power Resource: USB rechargeable;

Vacuum physical suction design(vacuum absorption technique) from level1 to level3 suction force, the max suction strength is up to 53kpa, depth removes the oil, impurities and dust particles in the large clogged pores;

Remove blackhead, grease and acne; it can also increase blood circulation and skin elasticity, exfoliate dead skin, tighten up loose skin, lessen wrinkle, shrink pores, smooth your fine lines and make your skin more radiant;

To be your professional home SPA skin care tool, blackhead remover have four functional suckers for different skin conditions with different suction heads and force to achieve the best results. Cleans up the blackhead, removes dirt grease inside pores, reduces dead skin and fine lines, massage and tighten the skin;

Blackhead Removal has a built-in USB rechargeable lithium battery of 850mAh capacity, 150 minutes super long standby time and 1.5 hours charging time, no need to worry about replacing batteries; Visual display, battery allowance and suction force at a glance. Conform to the principles of human body engineering and handhold design, only 130 gram light weight, easy to carry for your home skincare, travels, activities;

This remover uses a new generation of plasma micro-district discharge technology with low temperatures and high frequencies. This upgraded chip allows for no bleeding, and no sensation of being shocked by electricity. Also, the new design is elegant and ergonomic, instantly suction without damaging unintended areas. Make your face look smooth, soft. Made with good ABS, skin friendly;

OEM service is welcomed.