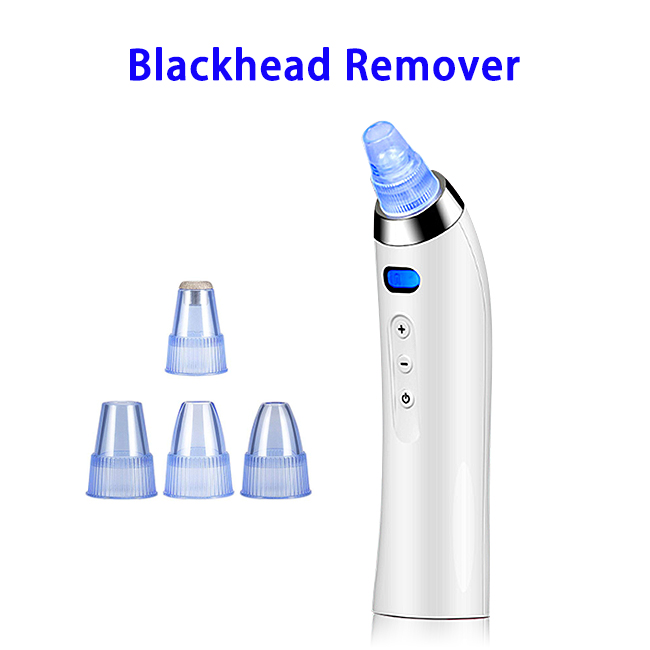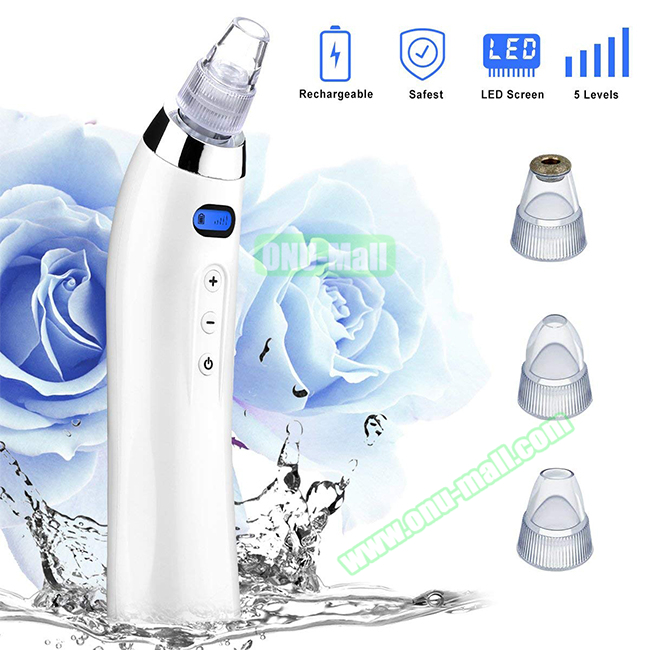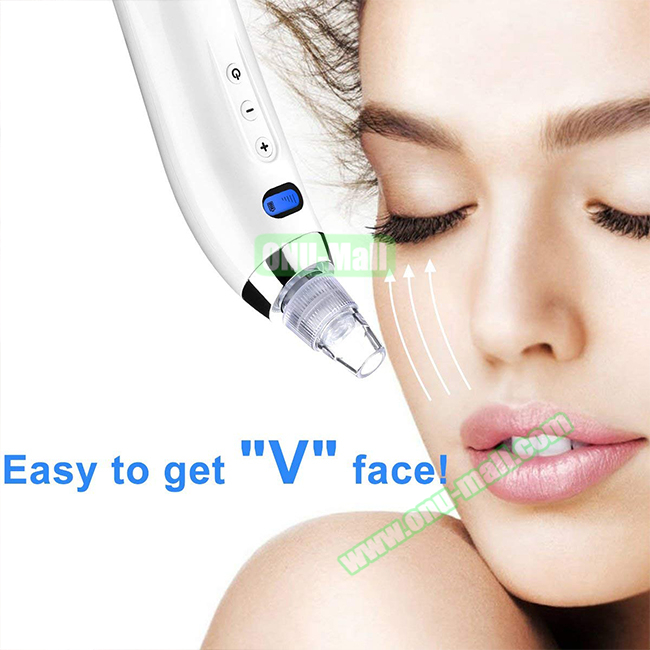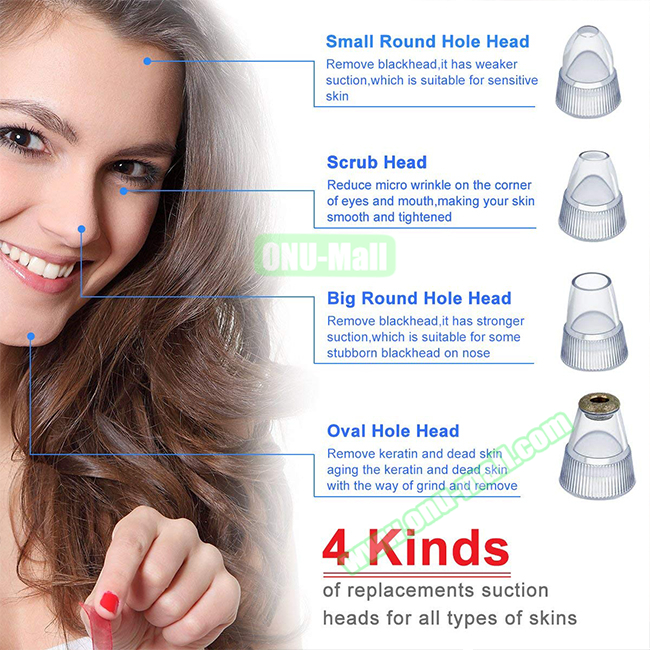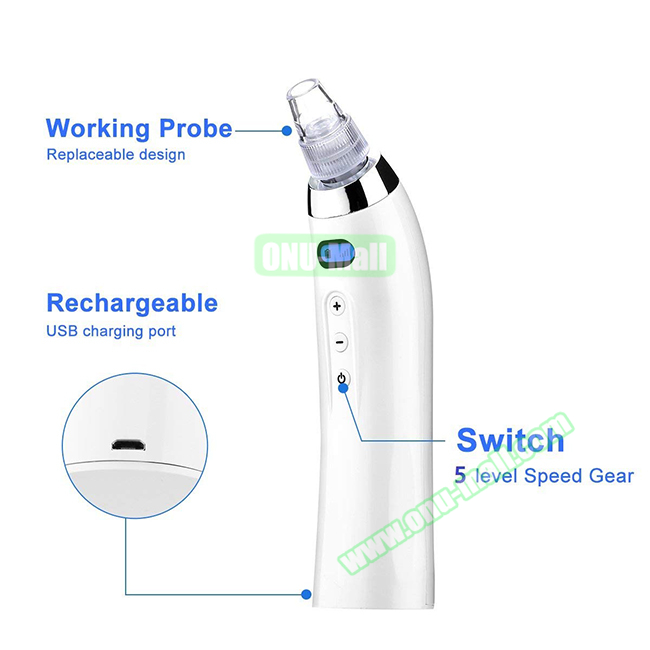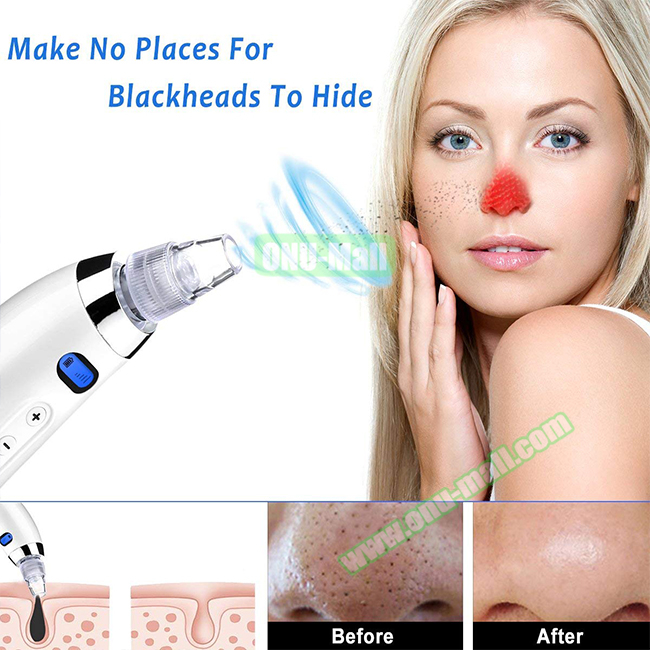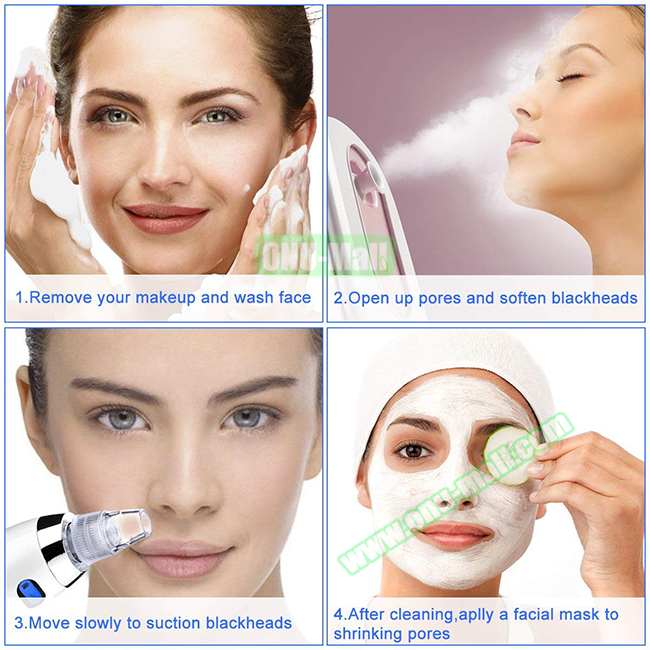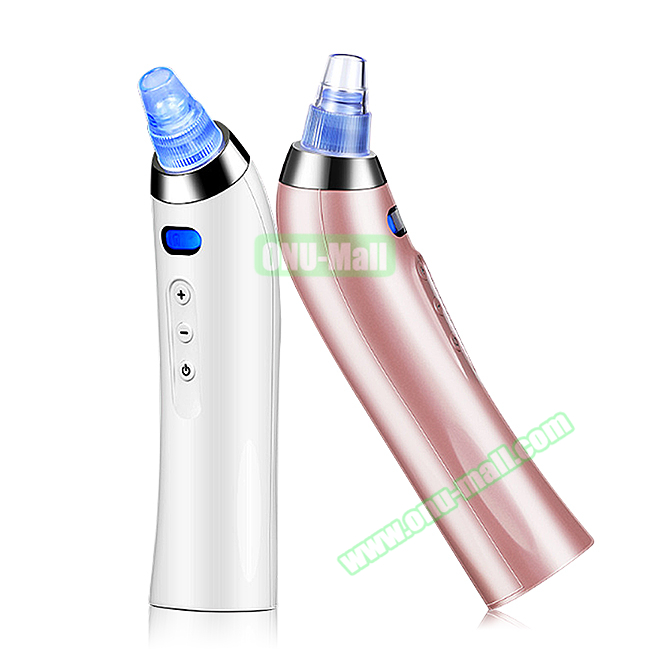 CE ROHS FDA SGS Approved 5Gears Pore Vacuum Skin Cleaner Blackhead Remover(White)
Item No. O-BR-16750A
$ 10.90 - $ 11.07
CE ROHS FDA SGS Approved 5Gears Pore Vacuum Skin Cleaner Blackhead Remover(White)
Item: Blackhead Remover;
Material:ABS;
Certification:CE ROHS FDA SGS;
Size:18*4.7*4.7cm;
Voltage:5V;
Working Voltage:3.7V;
Power:0.8W;
Charging time: about 3 hours;
Color:Rose Gold and White;
Use area: Face and Nose;
Suction:53Kpa;
Gear:5 models;
BLACKHEAD REMOVER --- The blackhead vacuum Easily cleans up the blackhead, blackhead remover pore vacuum can Removes dirt grease inside pores, reduces dead skin and fine lines, massage and tighten the skin. let your skin breath freely and full of energy;
Multi-Function and Professional --- This blackhead remover pore vacuum have 4 probe suckers come with this machine to solve different skin problems. The blackhead vacuum is not only used to remove the blackheads but pore vacuum is also perfect for refining coarse pores, exfoliating dead skin, rejuvenating the skin, dermabrasion, and reducing grease;
User Convenient --- blackhead remover pore vacuum have 5 models , you can enjoy the most appropriate suction levels for you skin . Blackhead vacuum Built-in rechargeable battery, portable size allows you to take anywhere;
SAFE AND EFFECTIVE --- Electric blackhead remover pore vacuum is made of eco-friendly material ABS and blackhead vacuum using an effective physical approach to solve the skin problems without any chemicals,non-toxic and harmless,safer and more effective than traditional facial cleaning methods.
Package List:
1×blackhead remover
1×USB cable
1×blackhead remover product manual
4×suction head
2×sealing ring
5×Sponge
1×certificate of conformity