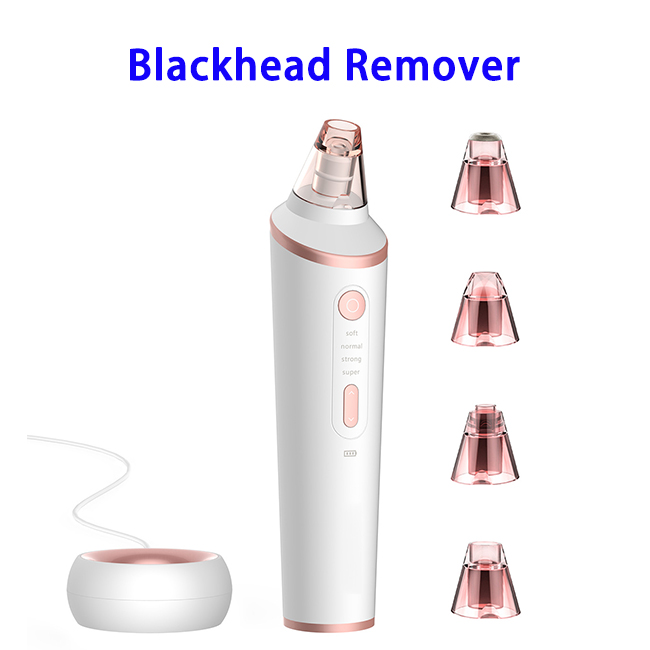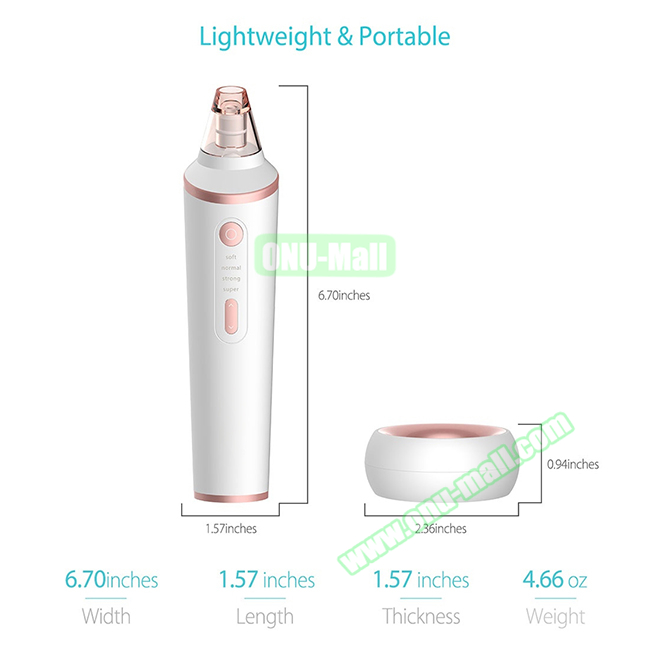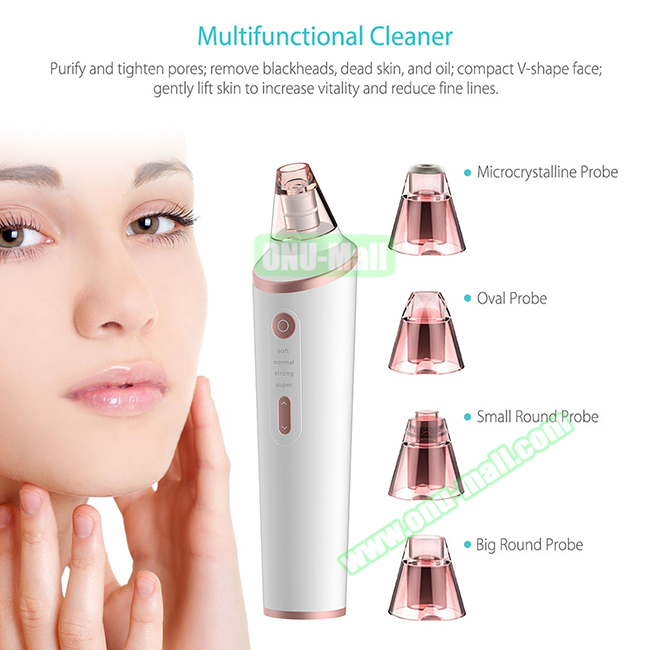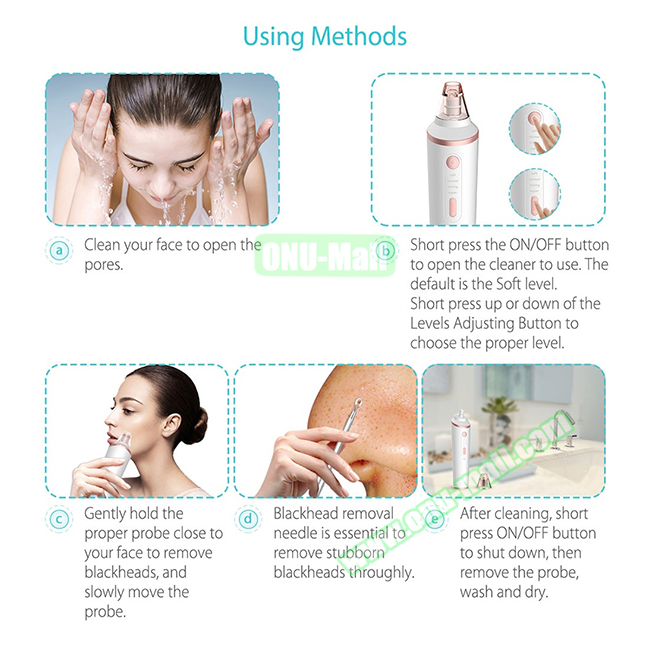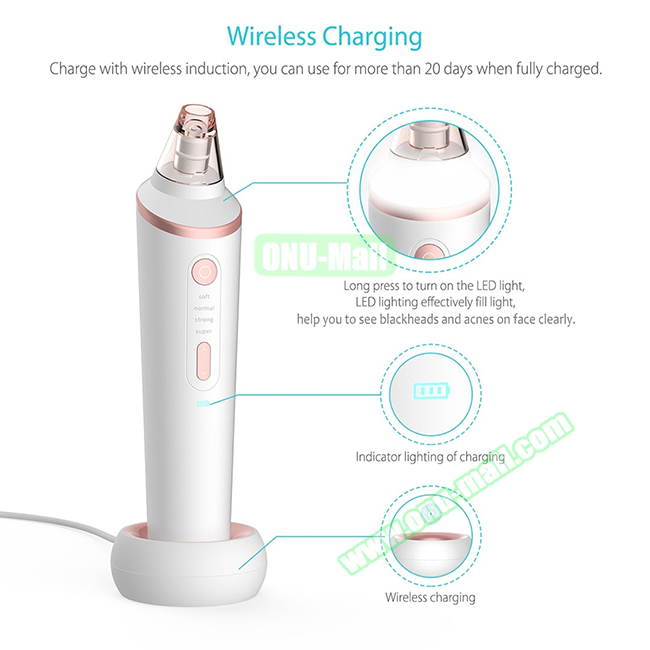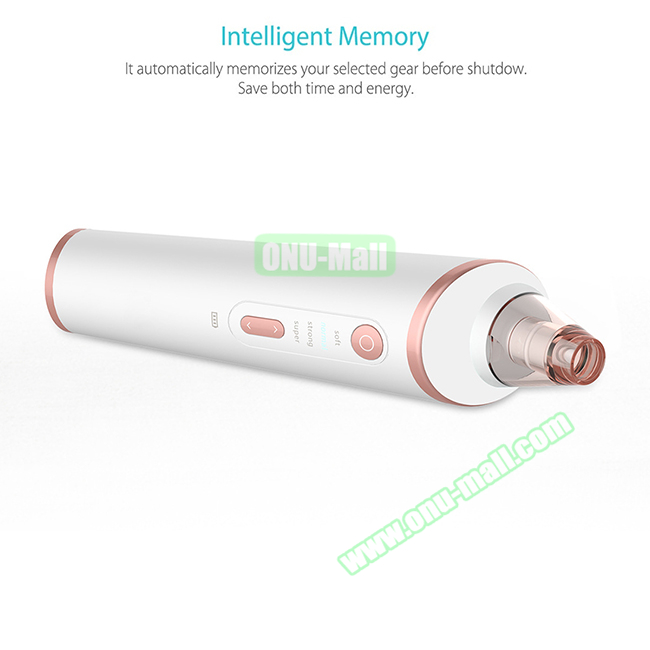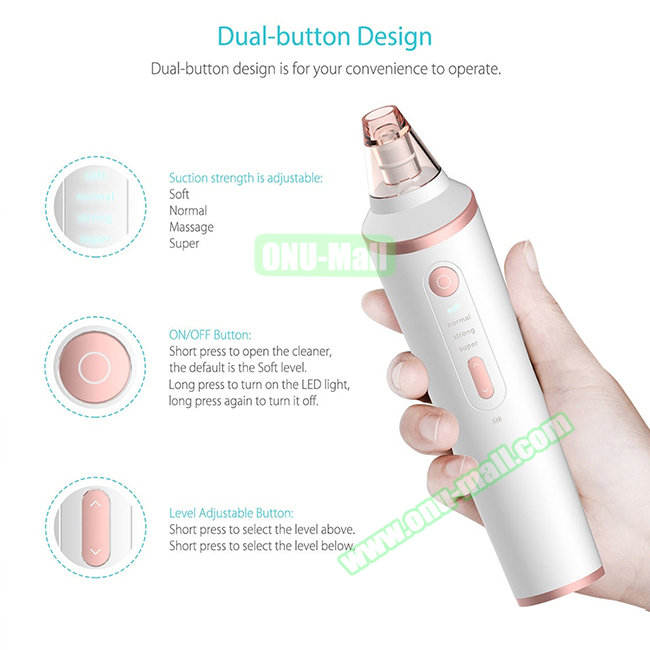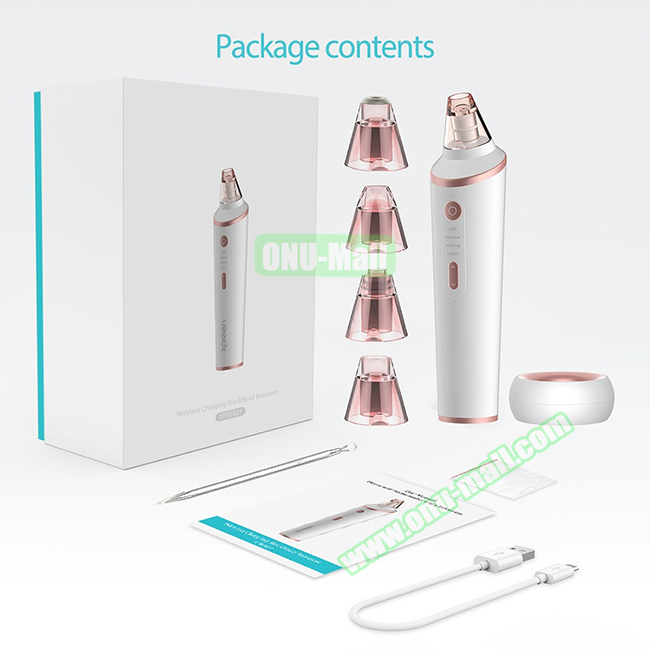 Professional FDA Approved USB LED Blackhead Remover with Scrub Beauty Head
Item No. O-BR-16754
$ 27.26 - $ 27.68
Professional FDA Approved USB LED Blackhead Remover with Scrub Beauty Head
Item: Blackhead Remover;

Material: ABS;

Tip Material: double-layer anti-pressure environmental PC material;

Color: White,rose gold,gold for your option;

Power Supply: USB;

Product Size: 170*40*40cm;

Packaging Size: 195*140*48cm;
Feature:
Wireless Charging -The LED blackhead remover charge with wireless induction, you can use for more than 20days when fully charged.
Intelligent Memory - The vacuum blackhead remover is automatically memorizes your selected gear before shutdow, save both time and energy.
Dual-button Design- The first button of pore cleaner is ON/OFF button, the second button is level adjusstable button.
The blackhead suction remover have 4 gears to choosing, you can ajust according your skin status.
4 Replaceable probes for choosing;
Small Hole Head:remove blackhead, it has weaker suction, which is suitable for sensitive skin;

Big Hole Head: it has stronger suction, which is suitable for stubborn blackhead;

Oval Hole Head: Reduce micro wrinkle on the corner of eyes, making your skin smooth and tightened;

Scrub Beauty Head: Reduce dead skin and keratin;

OEM service is welcomed.
Package details:
1* Packing Box
1* Blackhead Removal Cleaner
1* USB Cable
1* User's Guide
4* Probes
1* Wireless charging base