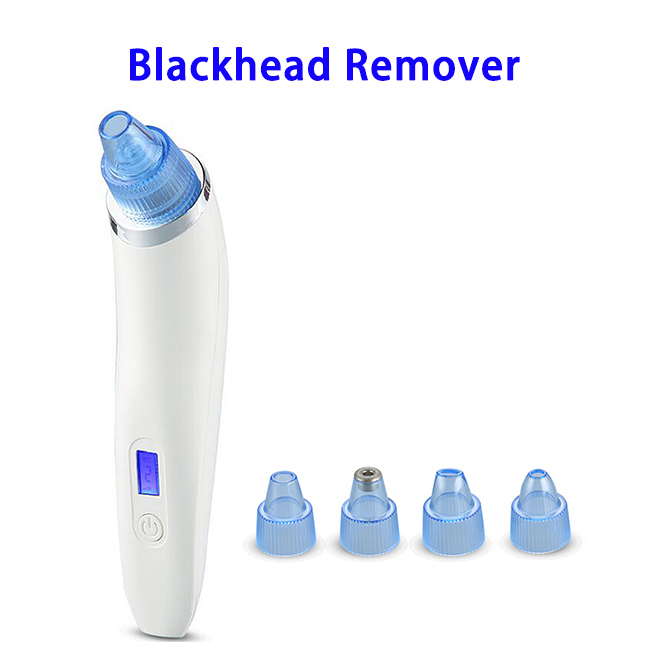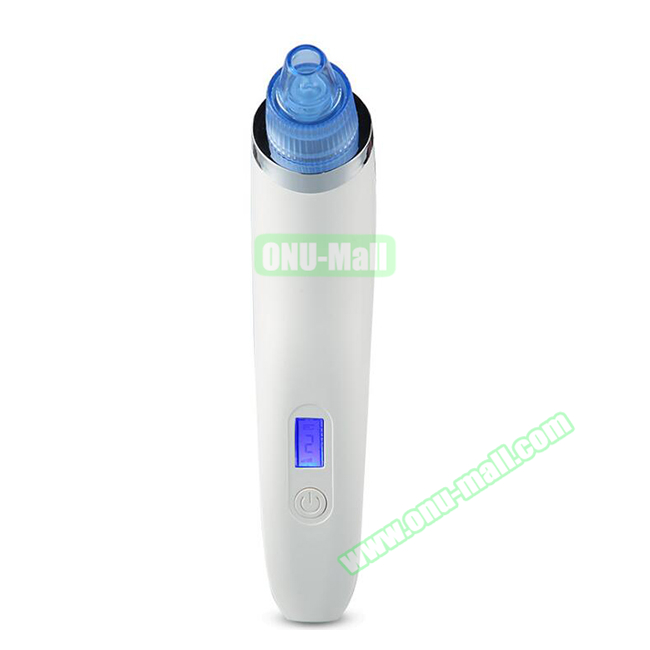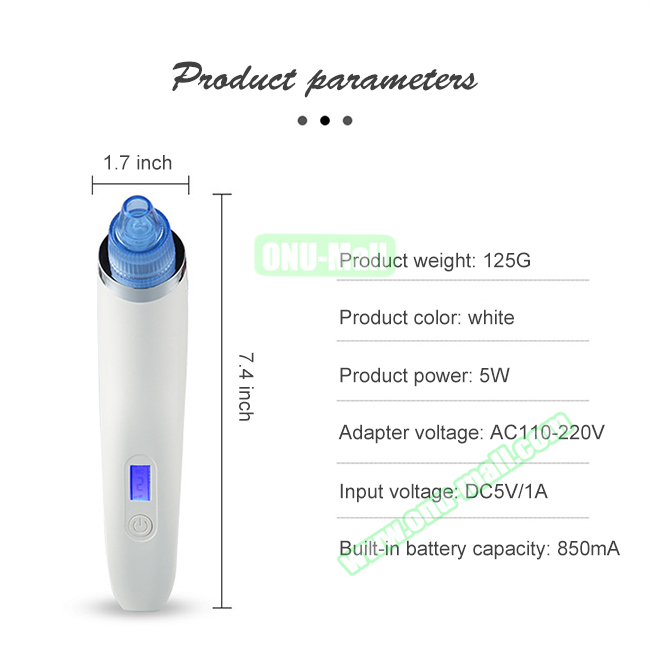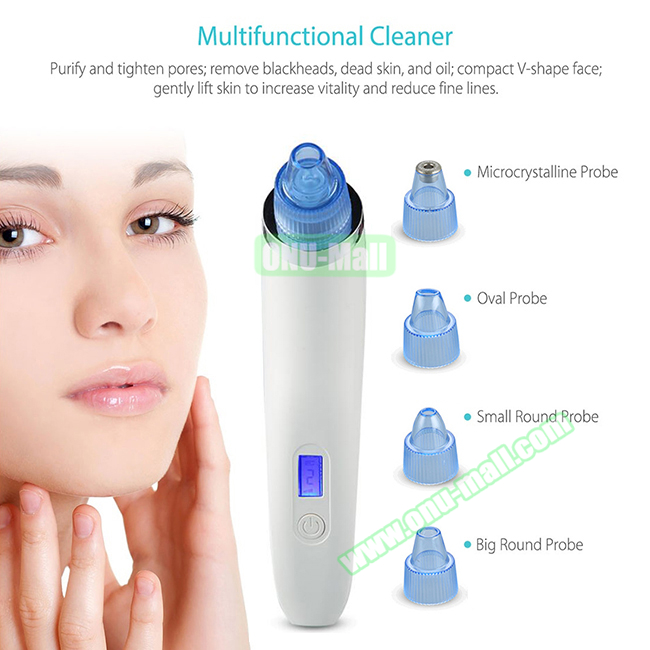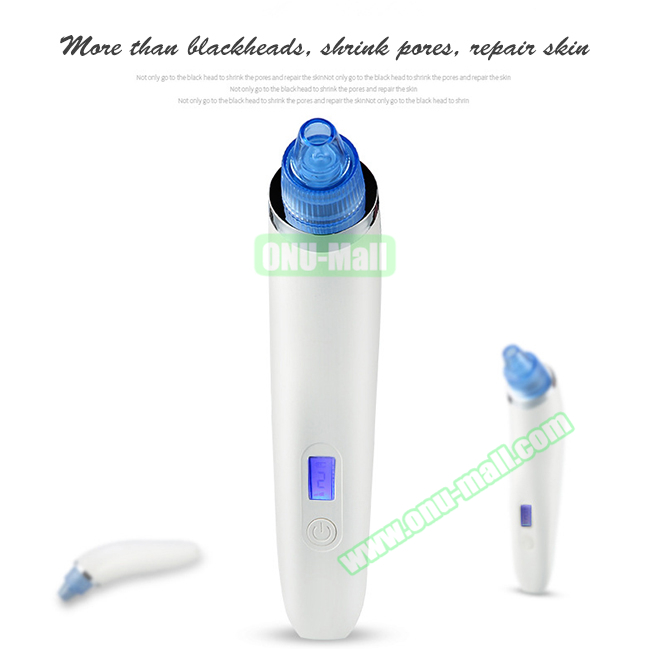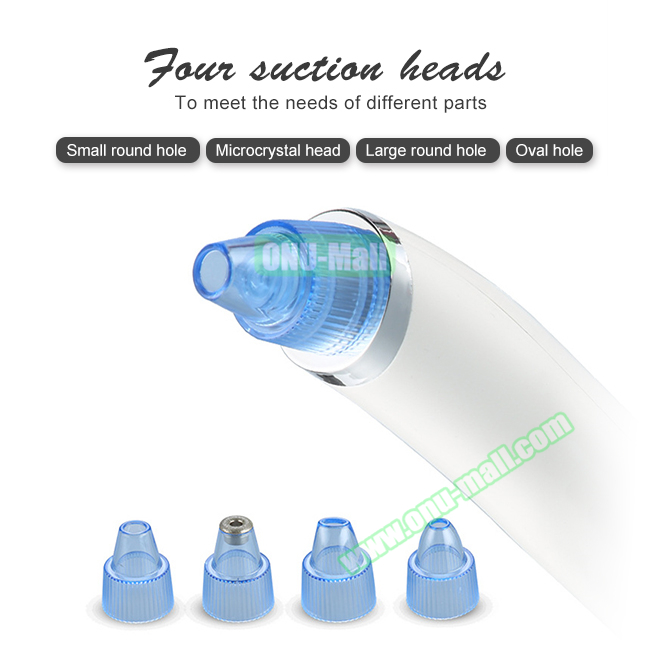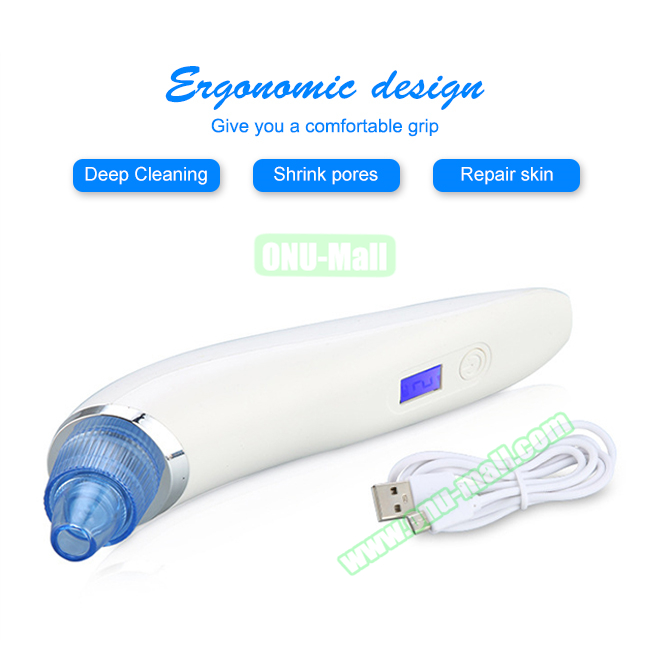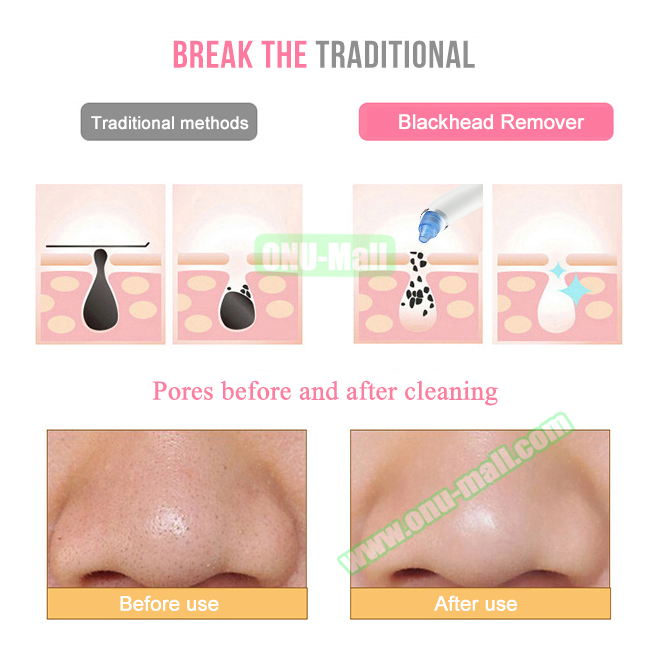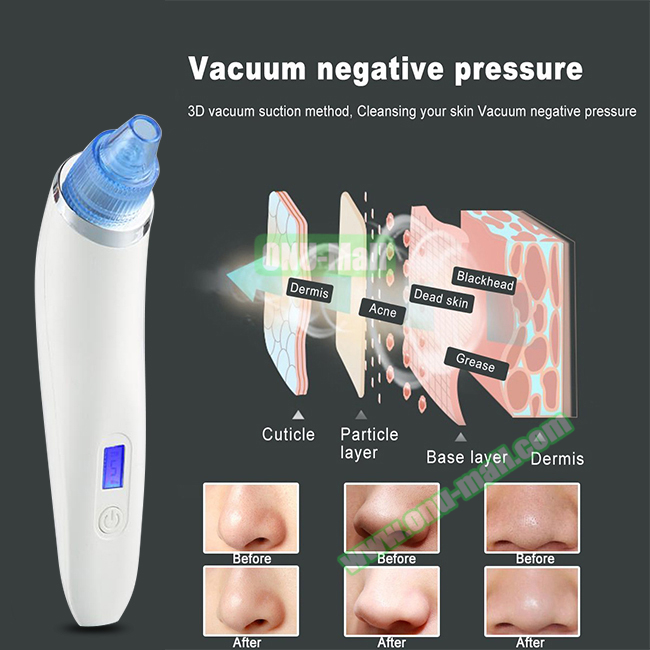 FDA Approved 4 in 1 USB Rechargeable 850mAh Facial Pore Cleaner Blackhead Remover Vacuum
Item No. O-BR-16843
$ 9.31 - $ 9.46
FDA Approved 4 in 1 USB Rechargeable 850mAh Facial Pore Cleaner Blackhead Remover Vacuum
Specification:
Product Name: Blackhead Remover;
Certification: FDA, CE, RoHS, FCC, MSDS, COA, WEEE;
Material: Eco-friendly material ABS+PP;
Input voltage: 5V;
Input power: 5W;
Battery: 850mah;
Feature:
This vacuum blackhead remover have 5 gears for choosing.
Suction:1 level 25kpa, 2-3level 40-50kpa, 4-5level 55-65kpa.
Updated version for Vaumn Suction and the shape is very slim, looks delicate and cute, and very easy to hold with no efforts.
This Facial Pore Cleaner has 4 removable probes with different intensity of suction, you could choose it to remover blackhead according to your own needs.
Function:
The blackhead remover vacuum suction uses gentle, deep cleansing suction to remove skin impurities, while integrating beauty firming, cleaning pores, removing acne and blackheads and other functions. It is a beauty instrument that removes blackhead, acne, grease, mite, keratin, wrinkles, exfoliates and massages on your face for a smooth finish;
How To Use:
Step 1:Steam face with hot water for 3 minutes to open your pores up before using vacuum blackhead remover;
Step 2:Apply some derived liquid or cream to your blackheads;
Step 3:Select suitable probe and press the button to start with the lowest setting(Note:Do not stay the head on one particular spot for 5s);
Step 4:After cleaning your face, use ice towel or cold water on your face to shrink the pores;
Our Service:
If there's any problem please feel free to contact our customer service, we will reply to you in 24 hours and give you a satisfactory respond.