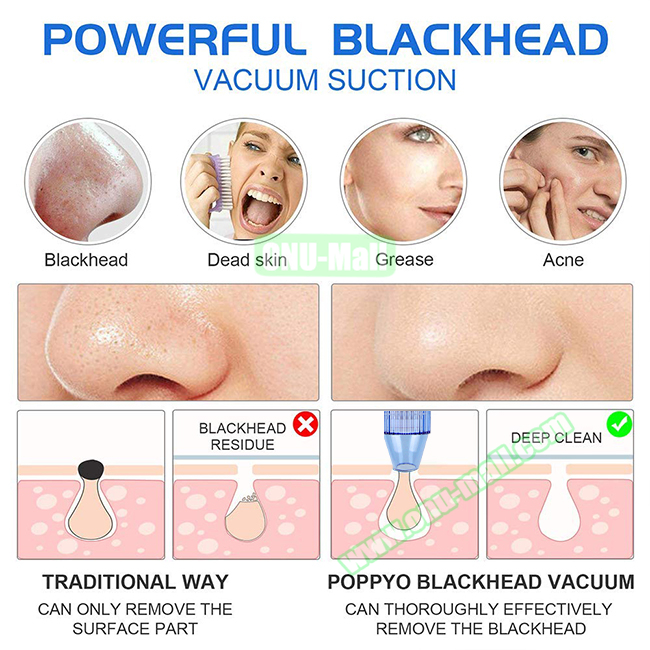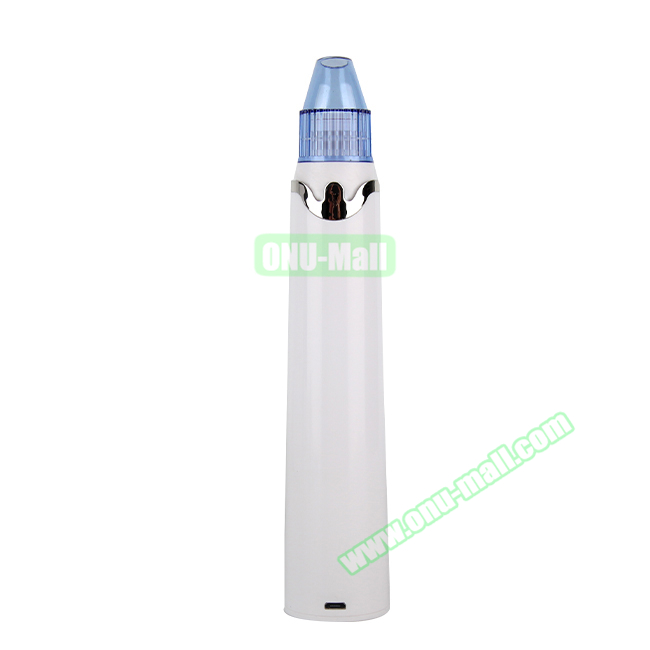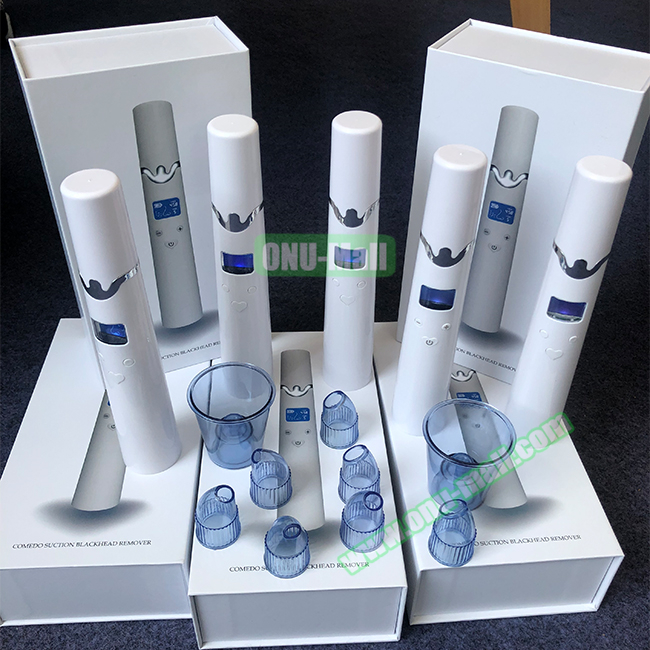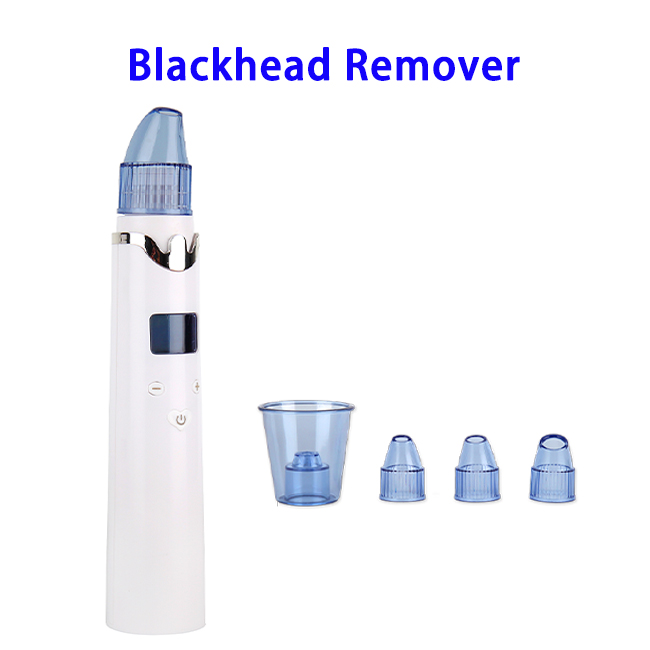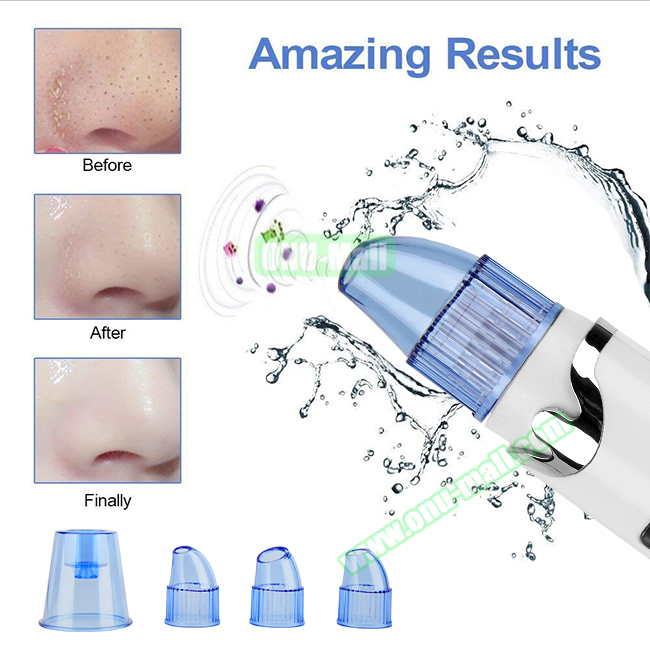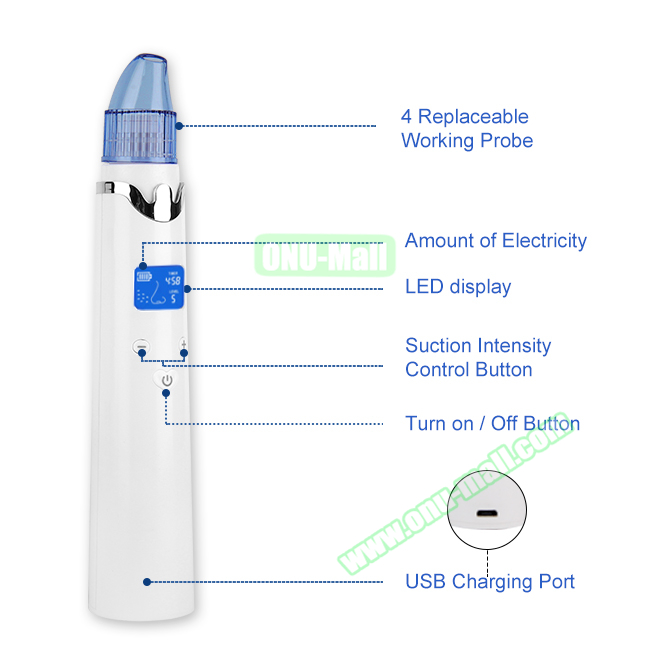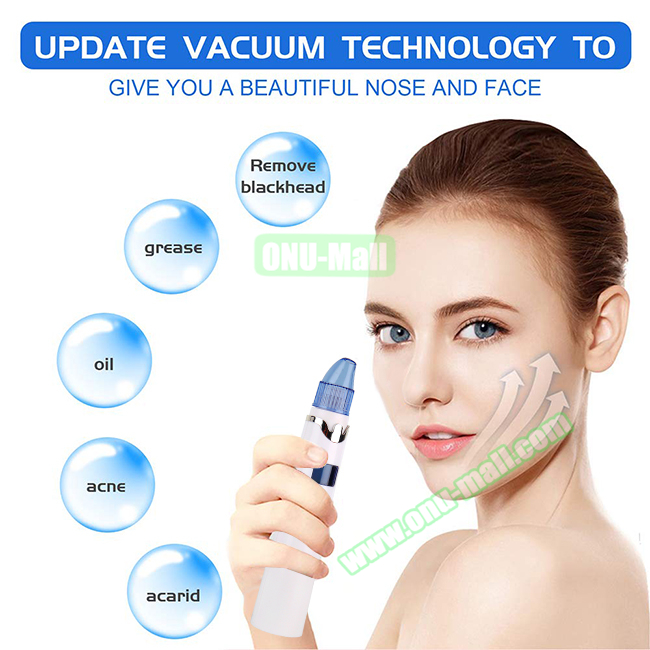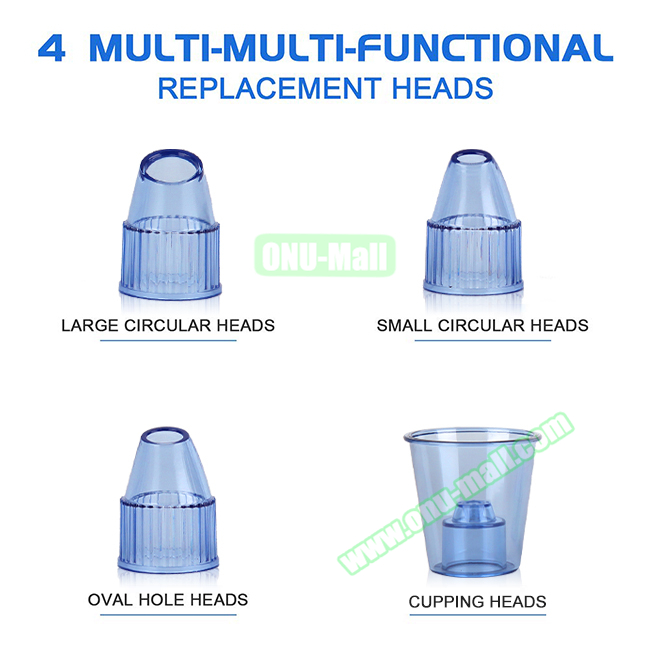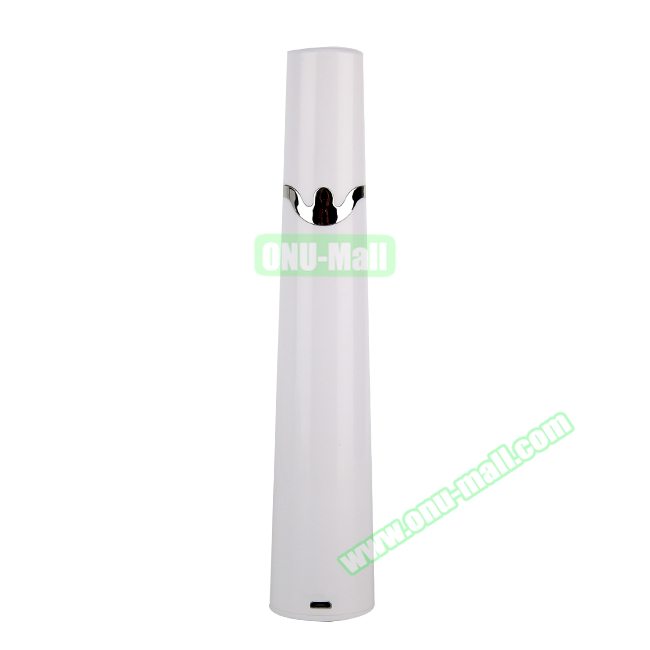 Patent 4 in 1 USB Rechargeable Facial Pore Cleaner Blackhead Remover Vacuum
Item No. O-BR-16876
$ 13.19 - $ 13.40
Patent 4 in 1 USB Rechargeable Facial Pore Cleaner Blackhead Remover Vacuum
Specification:
Product Name: Vacuum Blackhead Remover;
Material: Eco-friendly material ABS+PP;
Input voltage: 3.7V;
Battery: 800mah;
5 gears for choosing;
Suction: 50-100kpa;
Feature:
This USB rechargeable blackhead remover tool has 4 removable probes with different intensity of suction.
The facial pore cleanser has adopted eco-friendly material ABS , to resolve various skin problems without any chemicals.
Pore vacuum cleaner have 4 replacement suction Probes tool in different shapes, can effectively resolve any skin problems.
Innovative Suction Technology:

Blackhead remover vacuum pore vacuum cleaner is design for daily facial treatment with innovative suction technology , which can restore skin elasticity, decompose melanin, and make skin rejuvenation. Easily cleans up the blackhead,Removes dirt grease inside pores,reduces dead skin and fine lines,massage and tighten the skin.
Our Service:
If there's any problem please feel free to contact our customer service, we will reply to you in 24 hours and give you a satisfactory respond.