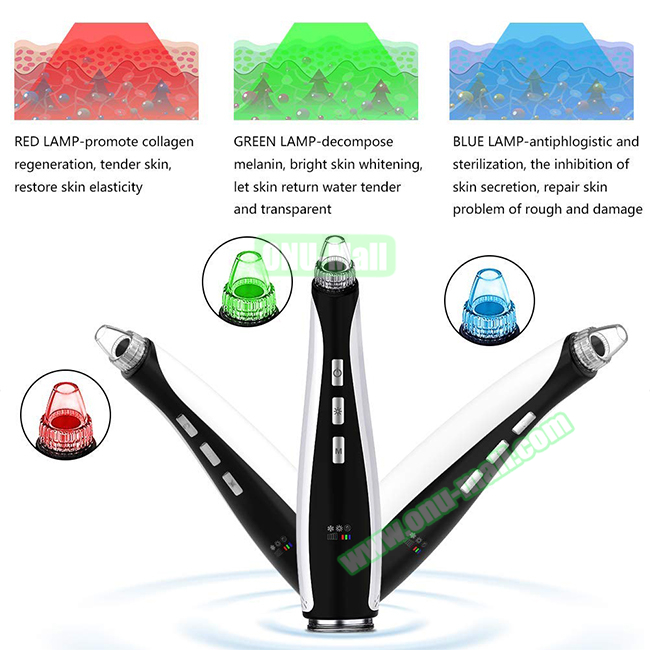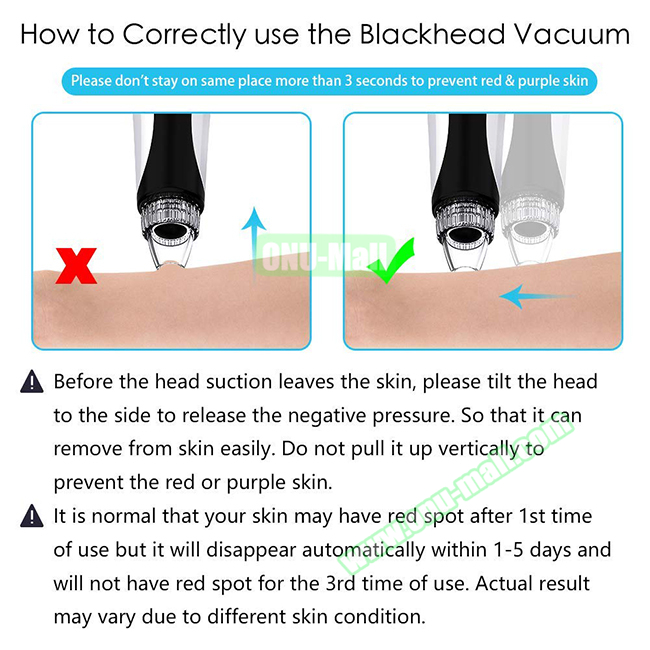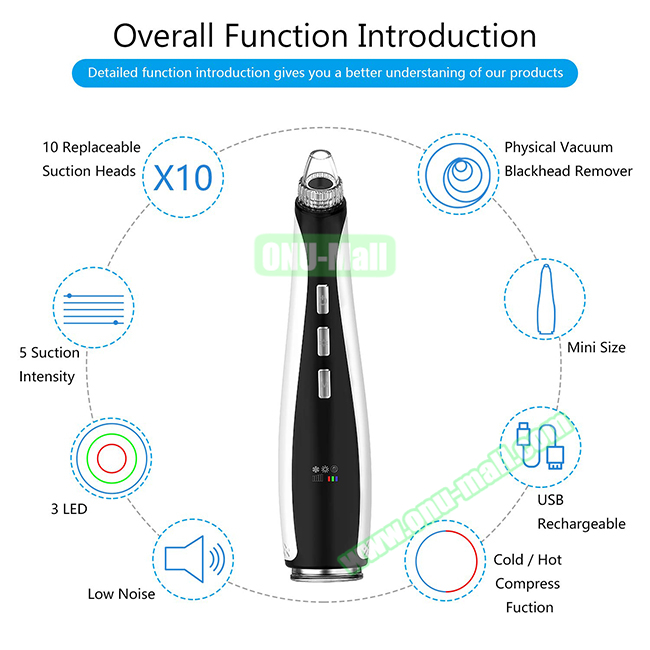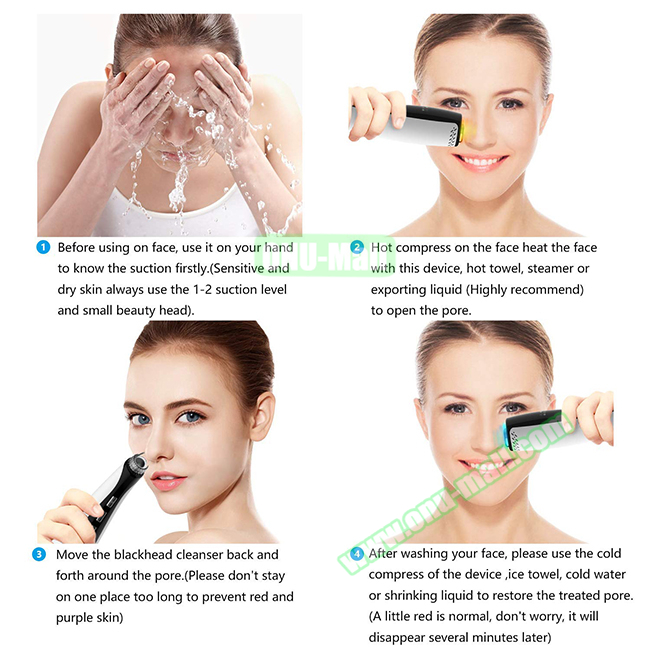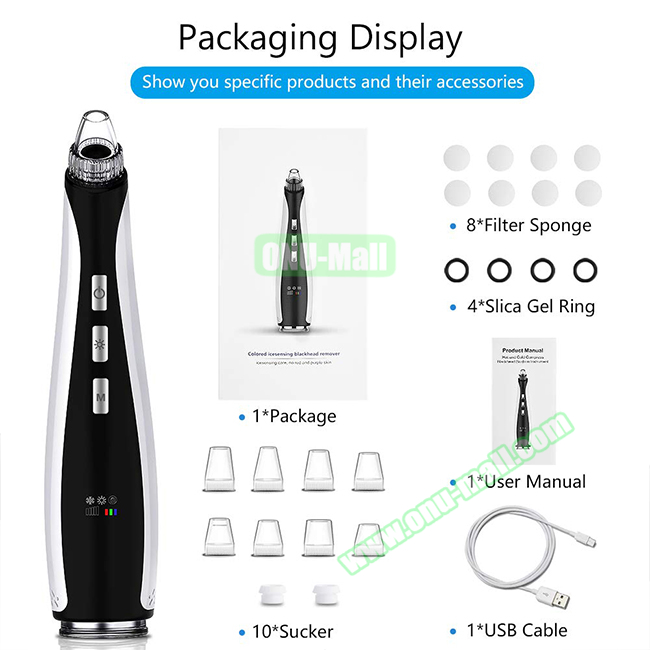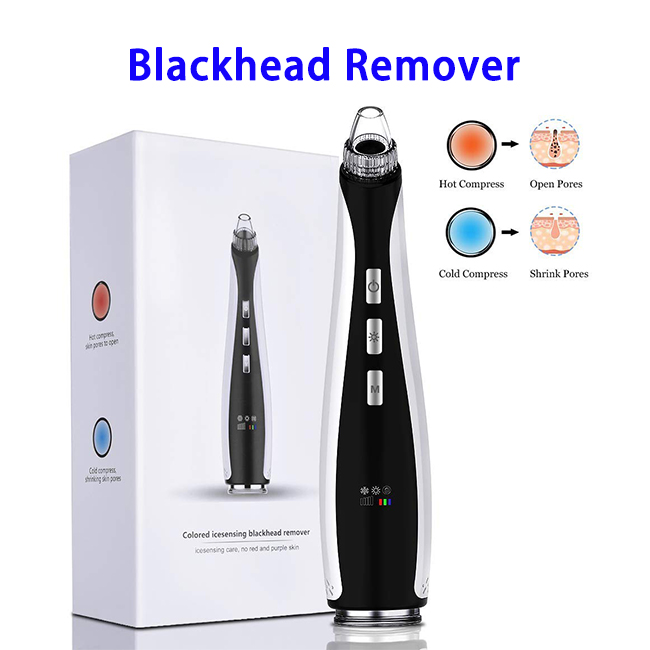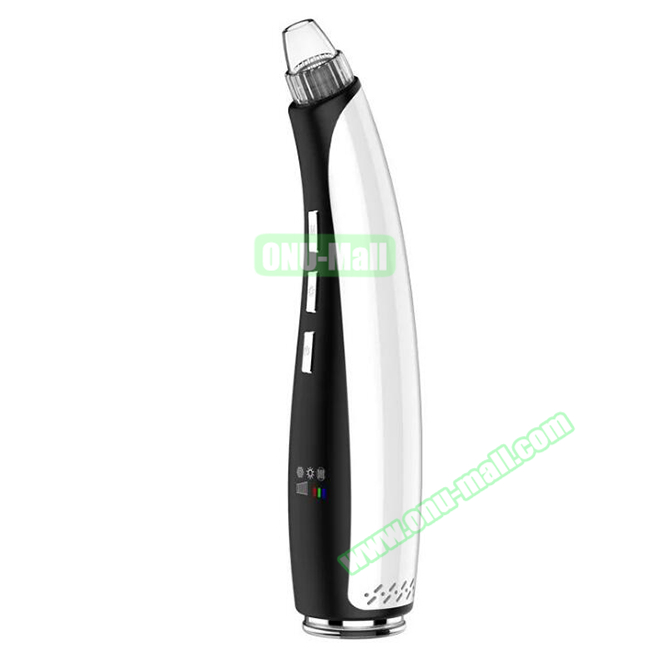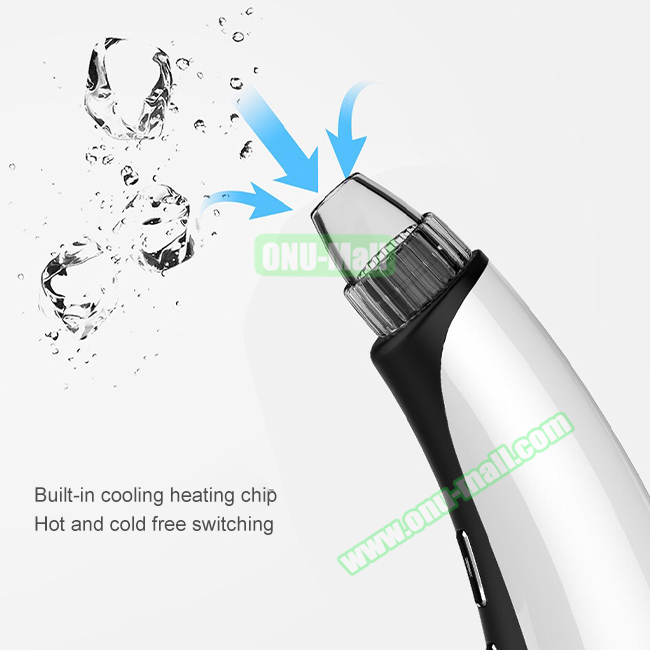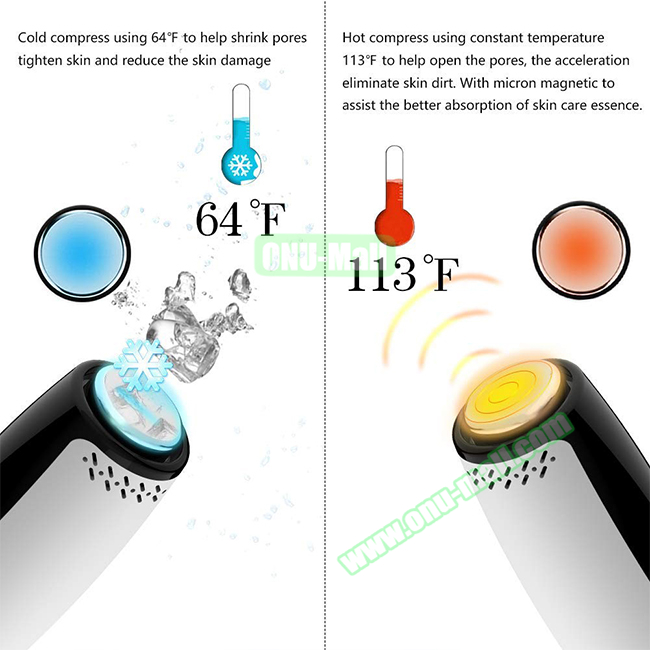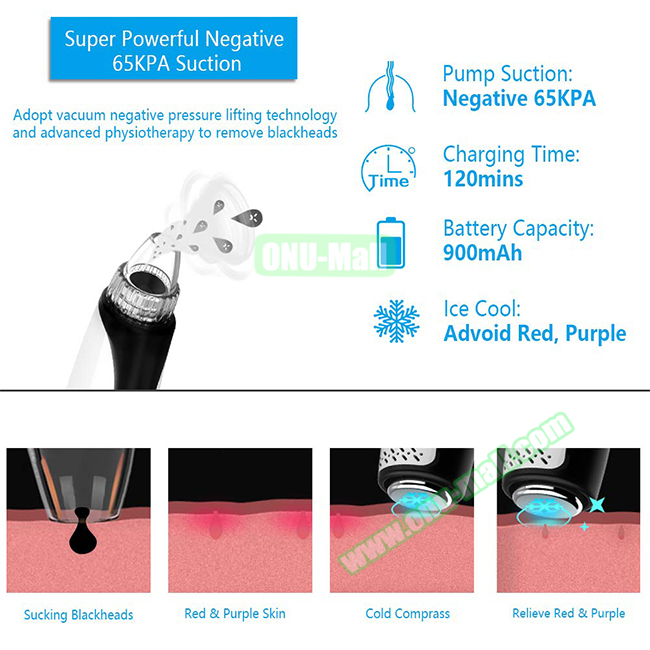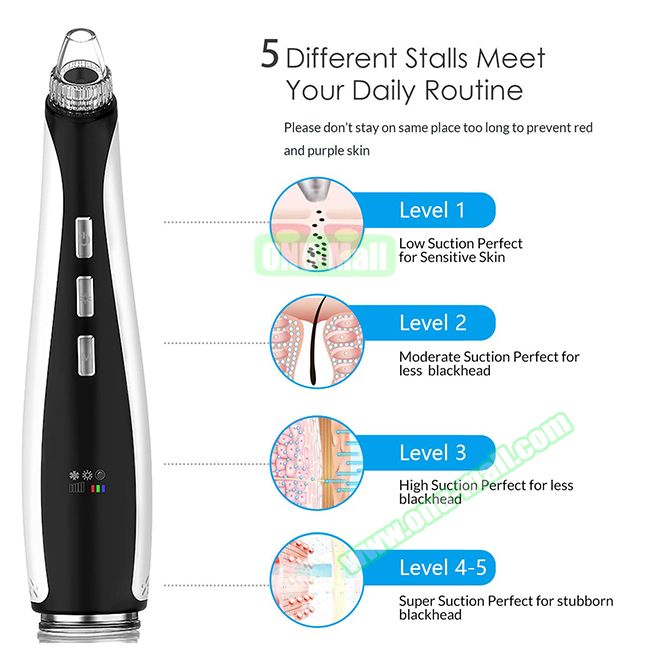 CE ROHS FCC MSDS Approved Cold & Hot Compress Pore Vacuum Blackhead Remover
Item No. O-BR-16910
$ 22.66 - $ 24.89
CE ROHS FCC MSDS Approved Cold & Hot Compress Pore Vacuum Blackhead Remover
Item:Blackhead remover;
Certification:CE,ROHS,FCC,MSDS,Patent;
Product weight: 380.9g;
Package size: 219*128*52mm;
Voltage/current: 5V1A;
Rated power: 5w;
Charging time: about 2H;
Standby time: 4 to 5 hours;
Suction:65KPA;
Battery capacity:900mAh;
Upgrade Cold Sense Care Technology: Adopt Germany's advanced technology. Hot compress using constant temperature 45 ℃/113ºF to help open the pores, the acceleration eliminate skin dirt. With micron magnetic to assist the better absorption of skin care essence. Ice Cool using 18 ℃/64ºF to help shrink pores, tighten skin and reduce the skin damage. Better to alleviate the problem of skin red and purple absorption, giving your skin a wonderful experience;
10 Replaceable Suction Heads & 5 Adjustable Suction Intensity: This blackhead vacuum have 10 rechangeable probes for different skin conditions. Choice different heads size to fit different face areas;
Strong suction: Professional black head remover vacuum,use latest generation of blackhead extractors technique which have stronger suction to clean skin more deeply;
Special treatment for nose stubborn black and white head, remove dead skin, oil and makeup residue, smooth wrinkles, firm skin etc.;
After 1-4 weeks, more than 2000+ user tests to improve acne skin, oily skin, rough pores, rough skin, dirt nose, or other defects and facial skin problems;
OEM service is welcomed.