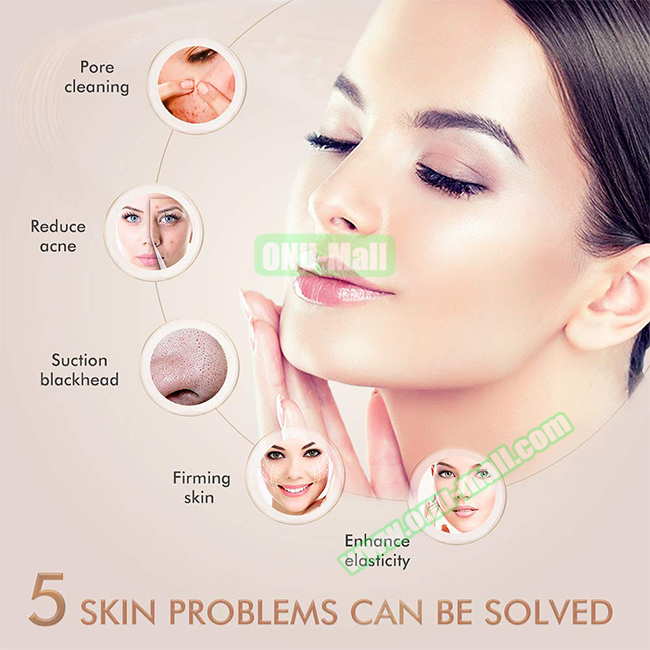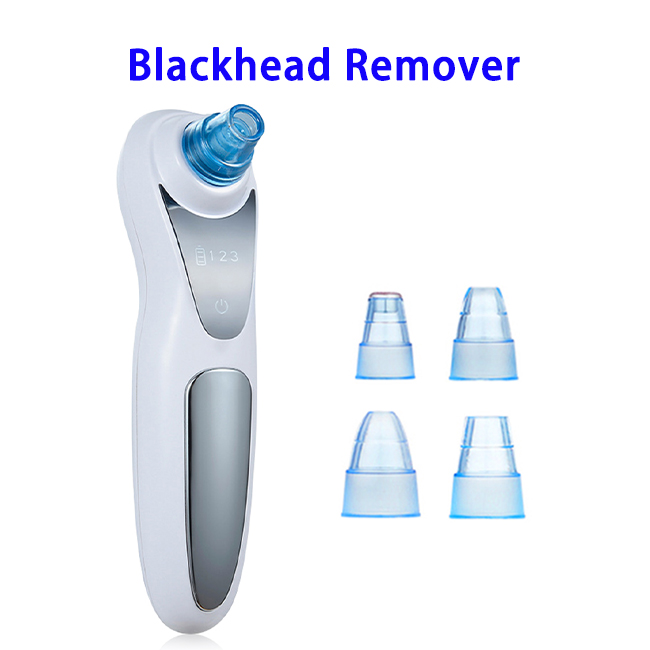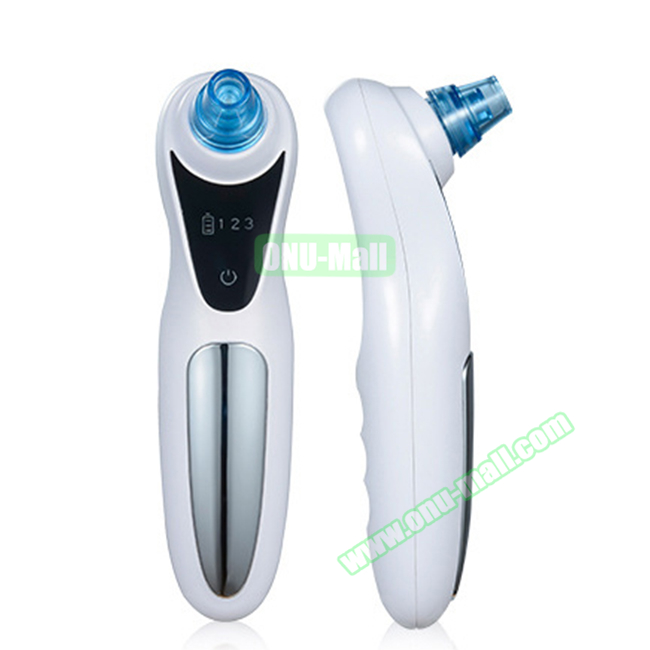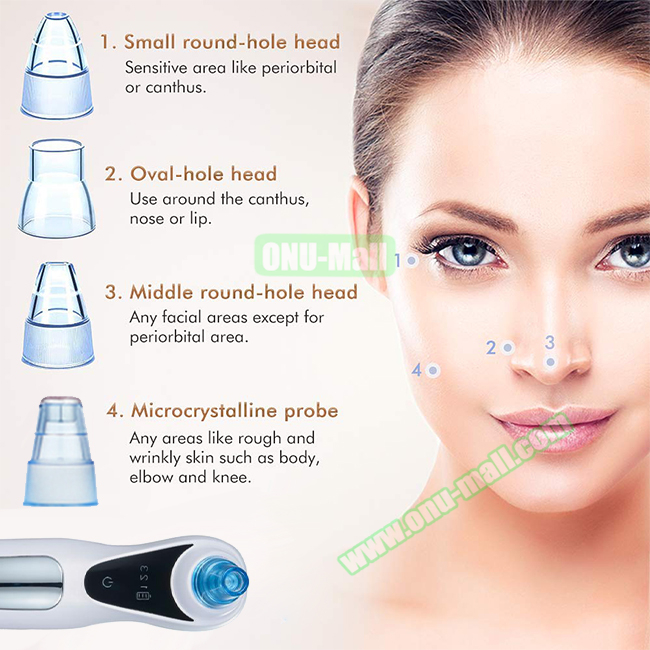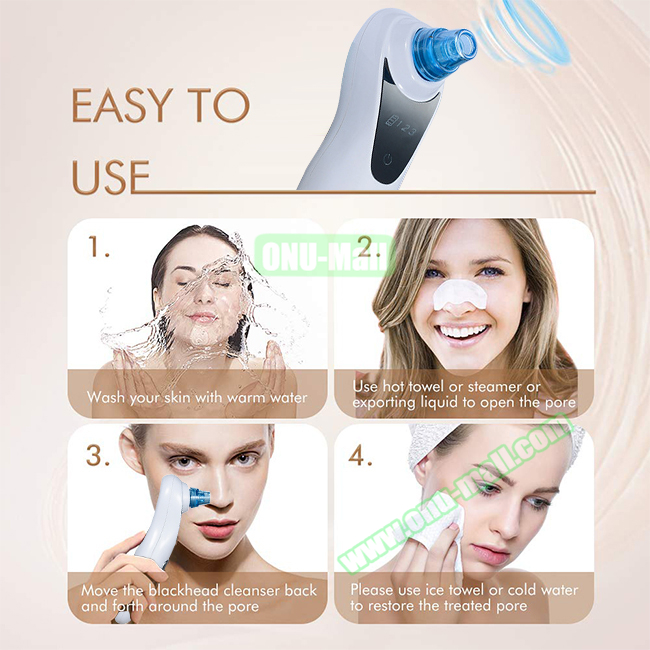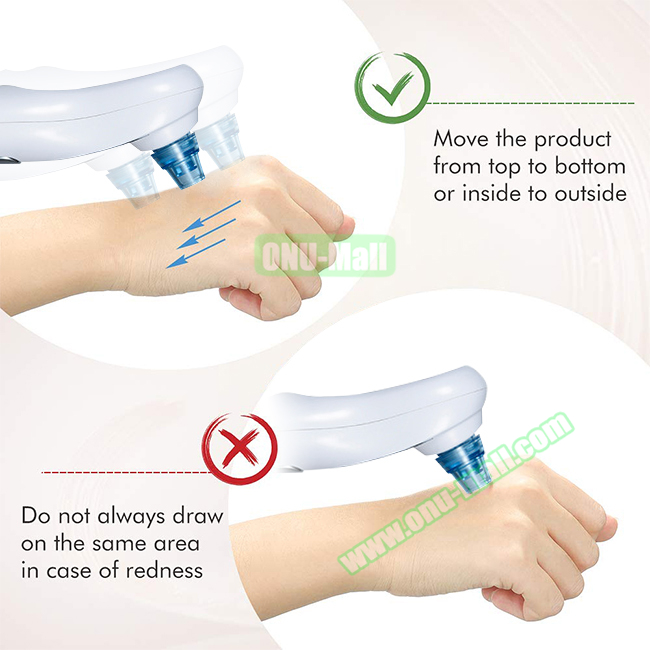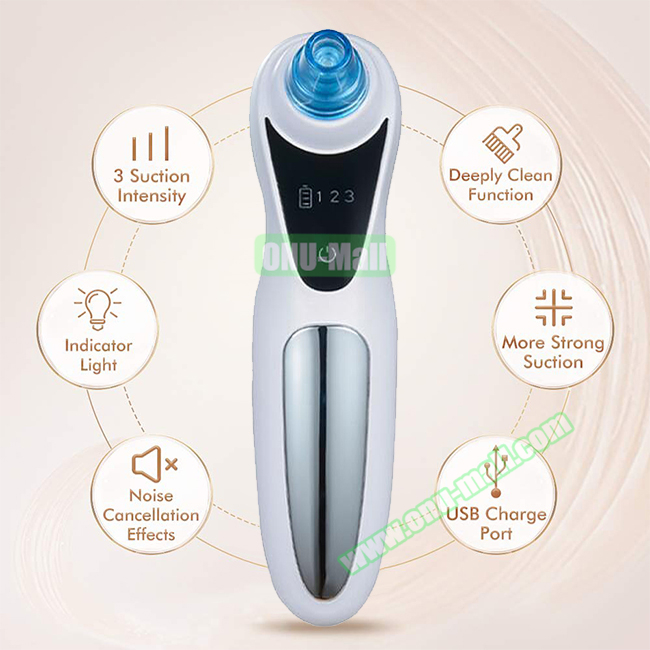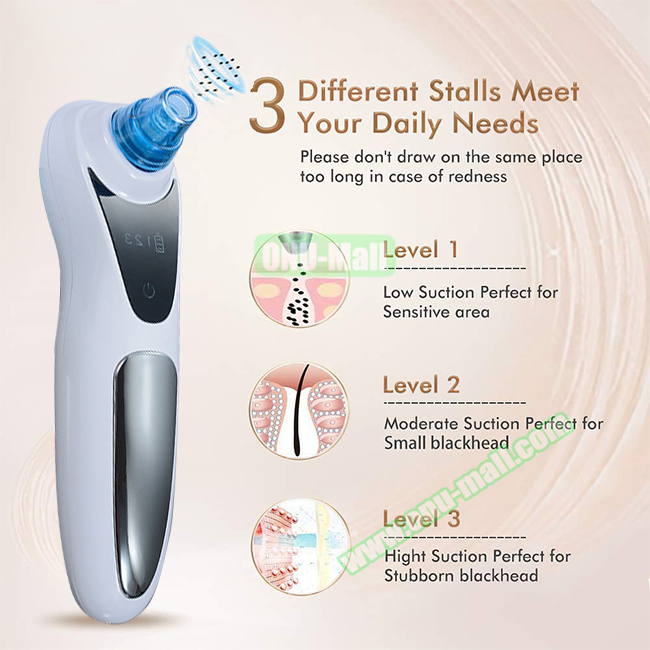 New Generation Strong Suction Wireless Touch Switch Blackhead Remover with LED Display
Item No. O-BR-16934
$ 6.95 - $ 7.57
New Generation Strong Suction Wireless Touch Switch Blackhead Remover with LED Display
Specification:
Item: Blackhead remover;
Material: ABS;
Certification: CE, ROHS, FCC;
Suction: 58-60KPA;
Charging Time: 1.5-2 hours;
Battery Capacity: 400mAh;
Usage Time: 2 hours (continuous operating);
Net Weight: 0.15kg;
Package Size: 20*12.5*5cm.
Feature:
The 4 suction probe of vacuum blackhead remover is replaceable to solve problem effectively

.

Help solve all kinds of problems of your skin, beautifing and brightening, lifting and tighteningl.
The blackhead remover tool have 3 modes for choosing, deeply clean and smooth your skin.
The vacuum extractor head is easy to wash.
Using Method:
Step 1: Replace different suction heads according to your needs.
Step 2: Please use hot towel or steamer for about 5 minutes to open the pore.
Step 3: Move the blackhead cleanser back and forth around the pore, do not leave it on the same pore in case of skin bruise.
Step 4: After washing your face, please use ice towel or cold water to shrink pores.
Our Service:
If there's any problem please feel free to contact our customer service, we will reply to you in 24 hours and give you a satisfactory respond.